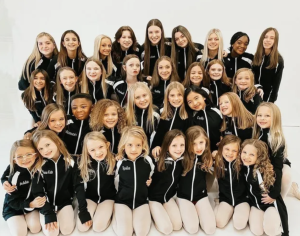 West Main Studios is a School of Dance~ Teaching Ballet, Tap, Jazz,Contemporary, Acrobatics (Floor Tumbling with the incorporation of Dance) and Hip Hop.
Technical Instruction is vital to each genre with choices for our students. Beginner to Advanced Levels are offered including - 2 year old "Baby Take A Bow" 3&4 year old classes Ballet/Tap - Jazz Acro and Ballet, Pre-Pointe, Pointe, Contemporary, Jazz, Hip Hop and Acrobatics.
Established in 1996, West Main Studios provides a cutting edge in the performing arts with your child's dance instruction as a basis for future endeavors in whatever art or career they may choose. WMS offers a full curriculum in every Dance genre' with beginner to advanced levels - Ballet,Tap,Jazz, Acro (tumbling with the incorporation of dance s, Contemporary & Hip Hop. We also offer Pilates and Adult Classes.
Molding our students with strong self-esteem and leadership to help prepare them in any chosen field of life, it is Our hope and mission is to produce a conducive and caring atmosphere for our students with a family like environment.
If you have not registered, please create an account. Thank you! We Love to Dance! and it shows... www.westmainstudios.com
Phone:
Email: