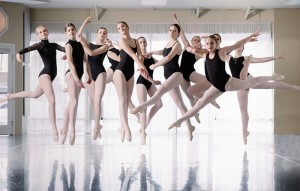 Studio Pulse Center for Dance is a locally owned dance studio in Anchorage, Alaska. Our mission is to provide well-rounded, technical dance education, and to nurture and inspire movers of all ages. Our beautiful, three-studio facility allows for individualized student attention and fosters meaningful connections within our dance community. Our studios are professionally outfitted with extra large mirrors, barres, and floating floors bedecked with Harlequin marley, imperative for safe dancing and pointe work. 
​Our experienced, award-winning faculty compassionately challenge students to become the very best dancer they can be. Students are exposed to a variety of styles of classical ballet, contemporary modern, acro, jazz, and hip hop, with a minimum of two performance opportunities throughout the season.
Studio Pulse is a body-positive environment that places emphasis on proper warm ups and alignment so that our dancers can continue dancing for years to come.
2422 East Tudor Rd.
Anchorage, AK 99504
Next to UPS