About
Alaska Dance Theatre (ADT) was founded in 1981 and is the premiere non-profit dance organization in Alaska. A volunteer Board of Trustees governs ADT. The Board is charged with raising funds to assist in keeping the programs affordable. ADT is supported by contributions from individuals, businesses, corporations, and foundations, the Municipality of Anchorage, the Alaska State Council on the Arts, and the National Endowment for the Arts.
​Alumni Accomplishments
ADT alumni have gone on to dance professionally for Bat Dor, Alvin Ailey II, Mark Morris Dance Company, Joffery Ballet, Connecticut Ballet, Colorado Ballet, Kansas City Ballet, California Ballet, Dayton Ballet, Ballet of New York, Ririe-Woodbury Dance Company, and the Holland America Cruiselines.
Student and Faculty alumni have gone on to dance departments at Arizona State University, Butler University, Chapman College of the Arts, Cornish College of the Arts, Indiana University, Interlochen Arts Academy, Marymount Manhattan College, Mercyhurst College, University of Nevada, Oklahoma University, University of Oklahoma, Smith College, Texas Christian University, and the University of Utah in both the Modern Dance and Ballet Departments.
Mission Statement
Alaska Dance Theatre is a non-profit organization dedicated to providing the highest caliber of artistic education for dance and theatre arts for all ages in the state of Alaska.
School Philosophy
ADT provides training in a variety of classical ballet styles, including Russian, French and Italian techniques, as well as various contemporary dance styles. Classes are offered for student's ages 18 months through adult and accommodates both recreational and career pursuits. ADT strives to offer numerous dance styles, and workshops with guest artists and companies. Dance is an artistic and athletic skill. ADT instructors endeavor to help all students learn dance and theatre technique through careful attention to proper alignment, anatomical, and physiological differences.  ADT has a genuine commitment to helping each student realize their greatest potential.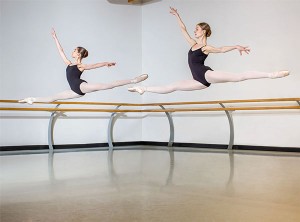 Non-Discrimination Policy
ADT is an equal opportunity school and does not refuse, withhold from, or deny to a person any of its services, goods, facilities, advantages, or privileges because of sex, physical or mental disability, marital status, changes in martial status, pregnancy, parenthood, race, religion, color, national origin, sexual orientation, or gender identity.
Alaska Dance Theatre
550 E. 33rd Ave
Anchorage, AK
99503